Für mein heutiges Get the Look habe ich mir einen deutschen Blogger Shooting-Star rausgeguckt, wie er im Bilderbuch steht. Leonie von Ohh Couture hat mit ihrem Blog einen Raketenstart hingelegt und fasziniert uns weiterhin täglich mit inspirierenden Outfits (und mal ehrlich, würde ich sowas anziehen, würde ich aussehen wie ein Penner – ich weiß echt nicht, wie sie das macht) und Fotos von vielen tollen Reisen, die sie macht.
Ihren Style zu beschreiben finde ich unglaublich schwierig – einen Tag läuft sie in zerrissenen Jeans und Birkenstock durch die Weltgeschichte, am nächsten Tag entdecken wir sie in Heels und schicken Kleidchen. Wandelbar beschreibt ihren Stil vielleicht ganz gut. Und experimentierfreudig.
Wer sich also neben schönen Outfits jede Menge Halfbuns, Acai-Bowls und Avocado-Toasts anschauen möchte, ist bei ihr genau richtig. Nachdem ich vor knapp zwei Jahren noch darüber geschimpft habe, dass die deutsche Bloggerszene international bei Weitem nicht so angesehen und vertreten ist, ist es doch schön zu sehen, dass einige Bloggerinnen den internationalen Sprung geschafft haben und sich die Szene weiterentwickelt.
Wie immer gibt es heute drei Looks von Leonie, ganz links das Originalfoto, in der Mitte möglichst originalgetreue Teile aus den gängigen Shops und ganz rechts eine Version, die Under 150 heißt, es aber nicht immer ist – aber zumindest ist es die günstigstmögliche Variante und da sind doch schon einige Schnapper dabei. Welcher ist euer Lieblingslook?
_ _ _ _ _
For today's Get the Look, I chose a German blogger shootingstar. Leonie from the blog Ohh Couture has started her blog and became a huge influencer in pretty much no time. She inspires us daily with her outfits (and let's be honest – if I wore her combinations, I'd look like a homeless person. I don't know how she manages to always look glamorous) and travel insights. To describe her style really isn't easy. One day she runs around in ripped jeans and Birkenstock sandals, the next day you'll see her in heels and a pretty dress. She's really playful with fashion – that would best describe her sense of style.


If you're into great outfit inspiration as well as half buns, acai-bowls and avocado-toasts, her blog is the place to go. After talking about how German bloggers aren't really in the international business, it is really good to see some German girls succeeding and being present internationally. It looks like the German blogger scene is still growing and expanding and becoming more professional every day. As usual, I picked three of Leonie's looks and styled them. On the left, you can see her original look, in the middle I tried to find pieces as close to the original as possible and on the right, I tried to find the budget-friendliest alternative. Which one is your favorite look?
Get the Look:
Under 150: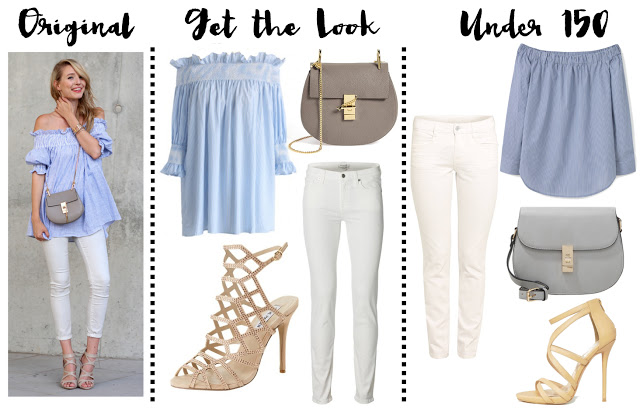 Get the Look:
Under 150: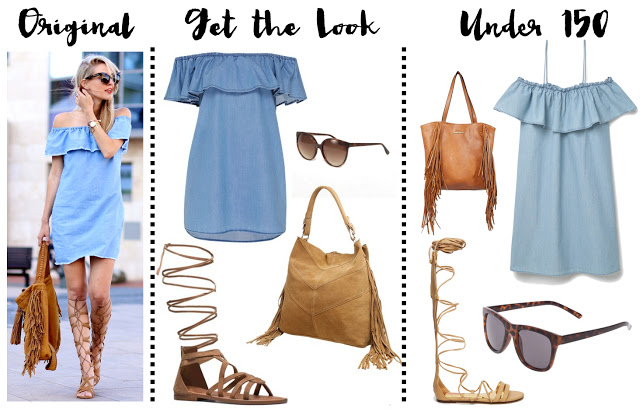 Get the Look:
Under 150: