Kaum habe ich den ersten Tag Urlaub, habe ich endlich – nach drei Monaten – wieder genug Zeit, mich um eine meiner liebsten Blogkategorien zu kümmern: Get the Look. Habe ich euch eigentlich schonmal erzählt, wo das herkommt? Eine Art Get the Look gab es in den Bravo Girl!-Heftchen früher immer. Nur war da das ausgesuchte und nachgestylte Objekt immer sowas von weit weg vom Original, dass ich mir mit zarten elf Jahren schon dachte: Das kannst du besser!
Dieses Mal war das Zusammensuchen der Originaloutfits für mich auch was Neues. Denn ich muss gestehen – ich folge der Dame eigentlich nur auf Instagram. Auf der Suche nach einer Vorlage für den heutigen Post scrollte ich also durch meinen Feed (ich schreibe 'scrollte' deswegen im Präteritum, weil ich keinen Plan habe, wie man das Perfekt bildet. Ist es 'bin gescrollt' oder 'habe gescrollt'?) und entdeckte wieder einen schönen Look von Megan von For All Things Lovely.
Hier sind wir also, beim ersten Get the Look, bei dem ich euch nicht erzählen kann, dass ich den Blog der Dame schon ewig verfolge und lese und was für eine tolle Persönlichkeit dahinter steckt. Denn Fakt ist: ich habe keinen blassen Schimmer, wie sie so ist. Ist aber auch völlig egal, denn ihre Outfits mag ich. Und deswegen sind wir nun also hier und können uns drei Looks angucken – wie immer eins möglichst originalgetreu und eine Variante für unter 150€. Welches ist heute euer Favorit?
_ _ _ _ _
My first day of three weeks of summer vacation is not even over yet – and already I found the time to sit down and prepare one of my favorite blog categories of all times: Get the Look. Did I ever tell you that the idea to start this category has its origin 15 years back when I was eleven? I used to read these girly magazines where they did a very poor version of Get the Look and their versions never even got close to the original. So I thought: I can do better than that! And so I tried.


Today, I can't even tell you a lot about the girl behind the pictures as I have to admit: I don't even read her blog. I've been following her on Instagram for quite some time but never added her on Bloglovin. Don't really know why because I love her style. Anyways, today's Get the Look is with Megan from For All Things Lovely. As usual, I styled three of her looks in two ways: one as close to the original as possible and one for under 150€. Which one do you like best this time?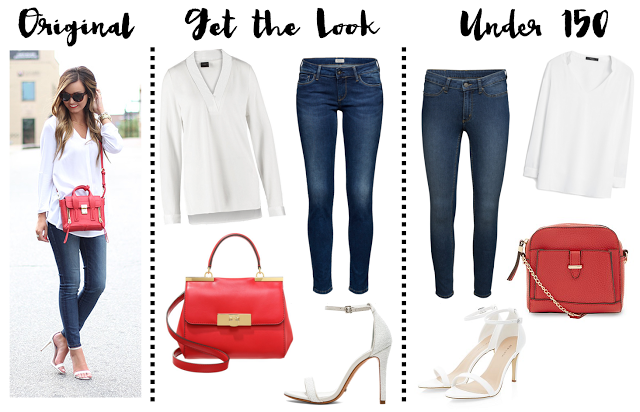 Get the Look:
Under 150€: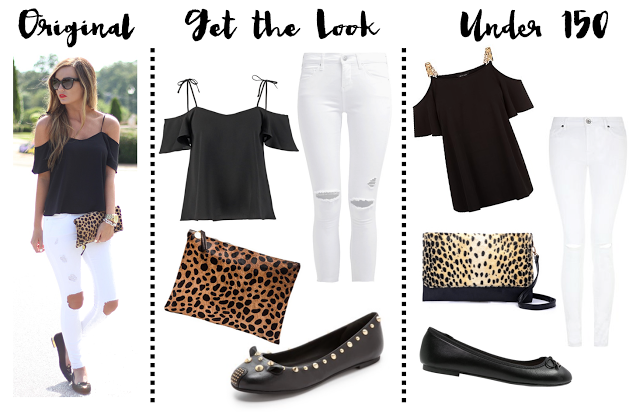 Get the Look:
Under 150€: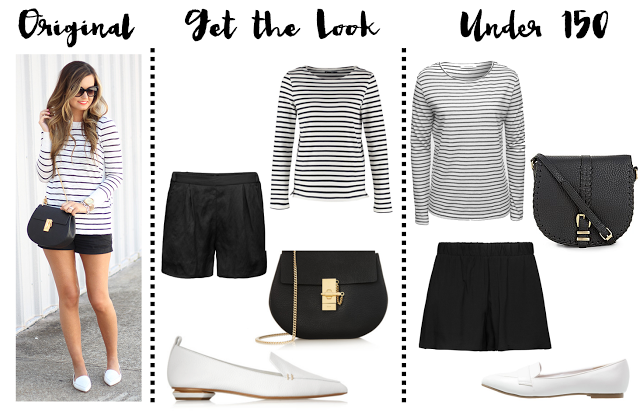 Get the Look:
Under 150€: