Letztes Jahr auf der rewardStyle Conference in Dallas hatte ich das Vergnügen, gemeinsam mit Kathleen von Carrie Bradshaw Lied einen Workshop zu besuchen. Seit dem wollte ich schon ein Get the Look mit ihr machen – allerdings habe ich nie an sie gedacht, wenn es dann schließlich daran ging, einen Blogger für diese Kategorie zu wählen.
Aber heute habe ich tatsächlich mal dran gedacht und freue mich, euch heute drei ihrer Outfits vorzustellen. Grundsätzlich hat Kathleen einen eher weiblichen, femininen Stil mit vielen Kleidern, Röcken und Heels, aber gerade in den letzten Monaten ist sie vermehrt auch sportlicher unterwegs. Inzwischen kann ich mich also auch deutlich besser mit ihr identifizieren.
Wie immer findet ihr heute also drei Looks von ihr, jeweils ganz links das Original, in der Mitte eine möglichst marken- und originalgetreue Version und ganz rechts eine Version für unter hundertfünfzig Euro. Lasst mich gerne wieder wissen, welcher der heutigen Looks euer liebster ist!
_ _ _ _ _
Last year at the rewardStyle conference in Dallas, I had the great pleasure of meeting Kathleen, the editor of Carrie Bradshaw Lied. Ever since then, I've wanted to do a Get the Look with her, but when it came to choosing a blogger, I never remembered to choose her. But today I did and am happy to show you three of her looks. Generally, Kathleen has a very feminine style, she's wearing a lot of dresses, skirts and heels. But I find that during the last couple of months, she's developed a more sporty style which I love.


As always, I styled three of her looks: on the left, you can find the original look of Kathleen, in the middle I tried to find perfectly matching products and on the right is a version that altogether costs less than 150 euros. I hope you enjoy the looks. Let me know which look you like best this time!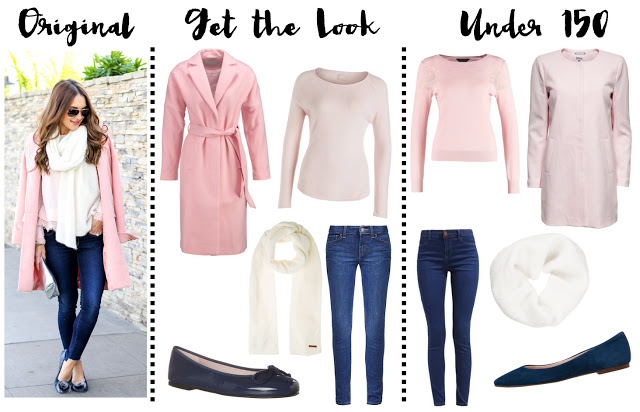 Get the Look:
Under 150: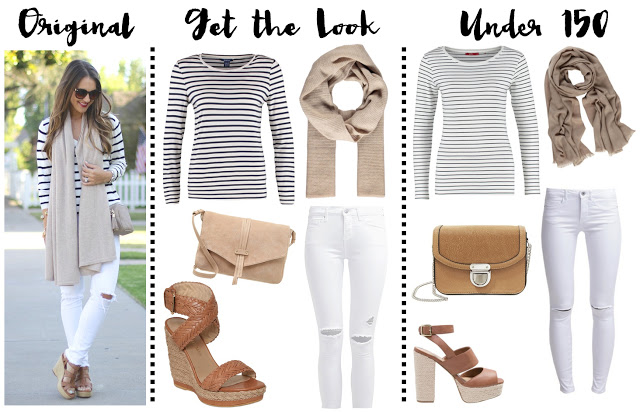 Get the Look:
Under 150:
Get the Look:
Get the Look: